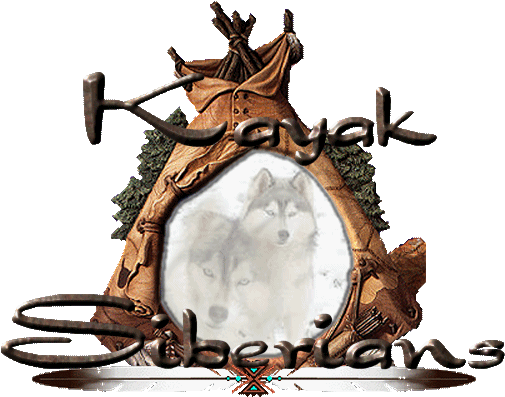 Kayak is home to 3 Siberian Huskies & 3 whippets. We are tucked in the foothills of Sequoia National Park in Central California. Kayak originated in the early 1980's with the acquisition of a red and white, blue eyed female puppy that went on to become CH Siberia's Cinnamon of Amahok. Cinnamon and her brother CH Amahok's Star Trekker can be found in the pedigrees of most of my dogs today. All the dogs here are part of the family and all share the yard and house time. All dogs have their hips x-rayed at age two and certified with OFA and eyes are cleared on an annual basis and certified with SHOR. It is my desire to produce Siberians of unequaled temperament that possess the qualities necessary to perform the duties it was originally bred to do.


Meet The Gang

See What's Happening at Kayak

Those wonderful pets! Where are they now?

Check out some of My Favorite Links

Meet Crystal and Dallas and Candice and Jeremy

Remembering Rocky

Contact information:

E-mail me for information or give me a call:
Marcy Lew
559/260--0124

© by Marcy Lew , Idea and Layout Kayak Siberians ,all rights reserved.
No pictures and texts to be used in any way, without permission from the webmaster. Violate is inadmissible and punishable.


You are visitor number
to view this site.
Thanks for stopping by. Come back soon

submit your site to 25 search engines
3-13